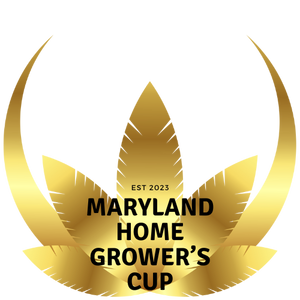 Calling All Cannabis Enthusiasts: Enter the Spring 2024 Maryland Home Growers Cup Contest 
Attention passionate home growers! Here's your opportunity to showcase your exceptional talent at the anticipated Spring 2024 Maryland Home Growers Cup. Hosted again at Fingerboard Farm in Ijamsville, MD. As a contestant, you'll have the chance to participate in a renowned competition that celebrates the art of homegrown cannabis.

By entering the contest, you become eligible to submit up to 1/2 ounce of your own carefully cultivated cannabis into various judged categories. Your flowers will be meticulously sampled and scored by our esteemed panel of expert judges, ensuring fair evaluation and recognition of your hard work.

Not only will you get free admission for yourself, you will have the opportunity to gain recognition for your incredible creations, but you'll also have a shot at winning prizes in multiple categories. Show the cannabis community what you're made of and compete for top honors in various judged divisions.

But there's more! Your entry will also qualify for the highly coveted People's Choice voting category, allowing the event attendees to cast their votes and determine the ultimate fan favorite. This presents a unique chance to connect with the passionate cannabis community directly and earn their enthusiastic support.

Don't miss this golden opportunity to showcase your skills and be part of an unparalleled celebration of homegrown cannabis talent. Enter the Spring 2024 Maryland Home Growers Cup contest today and position yourself among the elite cultivators, elevating your status and influence within the industry.

Unleash your creativity, make your mark, and win over the hearts of cannabis enthusiasts at the Maryland Home Growers Cup. Secure your spot now and let your unique talent flourish in this exceptional competition.
Once you register, you will receive a form to fill out.
Very excited to finally have a grow cup in maryland can't wait
Can't wait
This is my first actual in-person growing competition. It's the first one that I've heard about ever since recreational marijuana became legal in my state, and it's in MY county! What a time to be alive