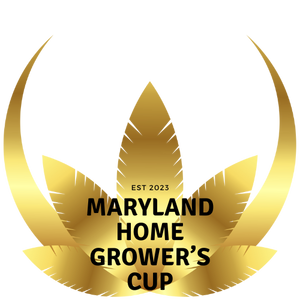 Vendor Opportunity at the Inaugural Maryland Home Growers Cup
Seize the chance to showcase your business or product by securing a vendor spot at the highly-anticipated Maryland Home Growers Cup, hosted at the scenic Fingerboard Farm in Ijamsville, MD. As a vendor, you'll have exclusive access to a 10x10 vendor space, allowing you to engage directly with passionate cannabis enthusiasts.

Your vendor spot comes with numerous advantages tailored to maximize your brand's exposure and drive sales. Capitalize on the opportunity to interact face-to-face with a captive audience, gaining valuable insights and building lasting connections. In addition to showcasing cannabis-related items, you also have the option to sell non-cannabis merchandise and promotional items, widening your customer base.

To make the most of this opportunity, vendors are required to provide their own booth, tent, and table. This ensures that your space is a true reflection of your brand and allows you the freedom to customize your setup to capture attention.

Don't miss out on the chance to be a part of this exciting event celebrating outstanding talent and innovation in the cannabis community. Secure your vendor spot today and position your business at the forefront of the Maryland Home Growers Cup – an unparalleled occasion to captivate, engage, and expand your business.

Elevate your brand presence and connect with your target audience at the Maryland Home Growers Cup. Reserve your vendor spot now and embark on a rewarding journey towards success in the thriving cannabis industry.

Once you register, you will receive an email with a form to complete.