Discover the wonders of Fingerboard Farm. Visit us today!
Fingerboard Farm is an agritourism haven that has something for everyone. Our sprawling historic farm house is unique and charming. Resting on 25 acres, our Inn is the perfect place for parties small and large. Our Inn boasts 6 bedrooms and comfortably sleeps 14 guests.
In addition to hosting, we have been busy cultivating top quality hemp for over five years. We are located in Frederick, Maryland near interstates 270 and 70. We offer organic CBD and CBG flower, Delta 8, edibles, oils, tea, coffee, topicals, home grower supplies, seeds and more! Visit our Well House for seasonal goods, and don't forget to say hi to our animals, too!
We ship nationwide and offer free curbside pickup. Come visit one of Frederick County's Awarded Top 50 Most Innovated Businesses.
Learn about our farm's full-circle cultivation, extraction, and formulation processes and support local agritourism and cannabis research.
Book a unique farm stay or event at our historic, 420-friendly inn located right on the farm! Learn more and reserve here.
Address: 10240 Fingerboard Road Ijamsville, MD 21754
Open Online 24/7. Well House Hours: Monday - Friday, 11 am - 6 pm, Saturdays & Sundays 11 am-3:30 pm
Featured Product:
FarmHER Dawn and her dedicated team are more than just farmers; they're pioneers in the world of agritourism.
Nestled in the heart of Frederick County, we are passionate cultivators and creators, dedicated to crafting and offering a diverse range of small-batch, organic CBD products, cannabis plants, home grower supplies, alongside hosting at their farm stay.

Discover Natural Relief:
Experience the benefits of our meticulously crafted, third-party certified-tested selection, including:
Flower: Hand-selected, premium quality blooms.
Edibles: Delicious, infused treats for various preferences.
Pre-rolls: Convenient, ready-to-enjoy CBD rolls.
Oils & Tinctures: Potent and versatile liquid extracts. A soothing and flavorful infusion.
Topicals: Targeted relief in the form of creams and balms.

Your Trusted Source:
Fingerboard Farm Market stands as a trusted wholesaler and retailer of certified hemp products. Our commitment to quality is unwavering, evident in our use of cold solventless extraction methods. From our boutique-quality organic hemp plants, we extract CBD oil to create products that deliver powerful relief for both mental and physical ailments.

Pure, Plant-Based Goodness:
We take pride in infusing our products with 100% plant-based, naturally grown terpenes. These not only enhance flavor but also amplify the potential therapeutic health benefits, ensuring you get the most from each product.

No Barriers to Access:
At Fingerboard Farm Market, accessibility is key. No medical card is required to experience the natural relief our products provide.

Embrace the Fingerboard Farm Market difference and unlock the full potential of natural relief. With a passion for quality and a commitment to excellence, we invite you to explore our offerings. Discover the world of CBD and cannabis products, crafted with love and dedication, right here in Frederick County.
Discover the wonders of Fingerboard Farm and create unforgettable memories.
Fingerboard Farm and Inn, your idyllic countryside retreat nestled in the heart of natural beauty. Our charming inn offers a warm and inviting ambiance, surrounded by lush landscapes and peaceful animals. Whether you're seeking a tranquil escape or a memorable getaway, our Inn provides the perfect backdrop for relaxation and rejuvenation.

Indulge in comfortable accommodations designed with your comfort in mind. Six bedrooms, each thoughtfully appointed to ensure your stay is as cozy as it is memorable. Accommodates up to 14 guests for overnights and 100 for parties.
Wake up to the gentle sounds of nature, enjoy a leisurely stroll through our scenic grounds, or unwind with a good book by the firepit.

Whether you're here for a romantic getaway, a family vacation, or a special event, Fingerboard Farm offers a welcoming retreat that allows you to connect with nature and savor the simple pleasures of life. Come and experience the tranquility and charm of our inn, where every moment is an opportunity to create cherished memories.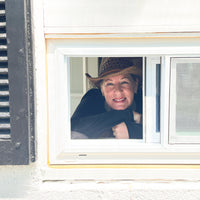 Plan a Day Trip to Frederick County! Visit our Well House at the Farm.
Fingerboard Farm customers can shop at our brick-and-mortar storefront! We have transformed our farm's well house into a space that proudly displays our wide range of CBD, CBG, CBN products. Customers can conveniently tour our farm and meet face-to-face with FarmHER Dawn. Our educated team is here to provide assistance in helping you personalize the right CBD wellness plan for your individual needs. Become familiar with our seed-to-sale operation. Visit our Well House when you place an order today for curbside pickup!
Order Online! Free curbside pickup is available daily and we offer nationwide shipping, too!
We manage every step of the process and work together to give you excellent customer service. We offer same-day shipping on nationwide orders placed before 4 pm EST with a money-back guarantee. Local customers can take advantage of our free curbside pickup service at our farm seven days a week after receiving notification that an order was processed.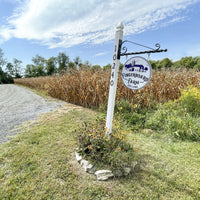 Let customers speak for us
How Can We Help You Today?
Please call us during normal business hours with any questions at (301) 674-8010, or send us an email.