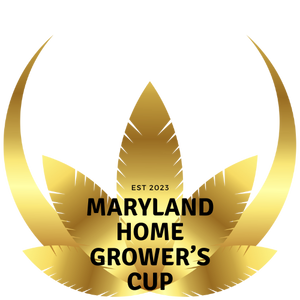 Premium Sponsorship for the Spring 2025 Maryland Home Growers Cup- Save the date! June, 2, 2024

Boost your brand's impact and extend your influence in the vibrant cannabis community by securing your sponsorship for the eagerly-awaited Maryland Home Growers Cup 2024, set in the charming Fingerboard Farm in Ijamsville, MD. The sponsorship package provides a multitude of benefits and promotional opportunities tailored to enhance your business visibility and stimulate engagement with a dedicated audience.

As a premium sponsor, you will receive two general admission tickets, opening the door for key networking prospects in the midst of the celebratory atmosphere. This esteemed sponsorship allows your brand to increase its exposure by providing giveaway items for our prize raffles.

But your brand's influence doesn't stop there - expect widespread recognition to ensure maximum reach. Your brand will be spotlighted and tagged in our engaging social media posts prior to, during, and post-event, stimulating anticipation and generating shareable content. Equally significant, your brand will feature prominently in our event email campaigns, strengthening the connection between your business and our event enthusiasts.

Don't miss the chance to play a pivotal part in this ground-breaking event that salutes the peak of homegrown cannabis talent within our community. Secure your sponsorship package now, and position your brand at the very heart of the Maryland Home Growers Cup 2024 – an event that recognizes extraordinary skill and applauds the cannabis industry's progress.

Align your brand with industry excellence and establish a profound connection with your target audience at the Spring 2024 Maryland Home Growers Cup. 

Following your registration, a form will be sent to you to complete.
Excited for the Maryland movement.