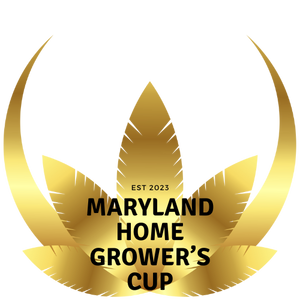 Following the great success of our fall cup, we are excited to announce the date for next year - June 2nd, 2024. Secure your vendor spot for the Spring 2024 Maryland Home Growers Cup at early bird price!

Join us in showcasing your business or product at the annual Maryland Home Growers Cup, located on the picturesque grounds of Fingerboard Farm in Ijamsville, MD. Secure a valuable 10x10 vendor space, granting you the chance to personally engage with a passionate crowd of cannabis enthusiasts.

Your spot offers a range of tailored advantages designed to boost your brand awareness and drive sales. Make the best of meeting potential customers face-to-face, foster lasting relationships, get meaningful feedback, and build a strong customer foundation. Not only can you showcase cannabis-related products, but you also have the liberty to sell non-cannabis merchandise and promotional items, reaching farther to potential customers.

Bear in mind that vendors are required to bring their own booth, tent, and table to ensure that their space mirrors their brand's image and stand out amidst the crowd with a captivating setup.

Let not this opportunity slip past you. Be a part of this vibrant event that celebrates the talent and innovation inherent in the cannabis community. Secure your vendor spot now and place your business at the forefront of the thriving cannabis industry at the Maryland Home Growers Cup — an event that promises potential and growth.

Bolster your brand and reach out to your target demographic at the Maryland Home Growers Cup. Book your vendor spot today and start a promising journey towards success in the burgeoning cannabis industry.

Once you sign up, we will email you a form to fill out. Secure your spot and begin the run-up to a beneficial and unforgettable event.
Vendor Opportunity at the Inaugural Maryland Home Growers Cup